On the Boards at ERTA: Strong Island
With the amount of available buildable lots on Cape Cod at an all-time low, the number of clients of our New England architecture firm approaching us with "raze-and-replace" projects is at an all-time high. This is especially true of waterfront and water properties.
Because the Cape was much more of a summer destination when many of the houses here were built in the 1960s and '70s, the homes tended to be small and somewhat roughhewn, without insulation and the amenities we now expect. When one sits on a highly desirable piece of land, it often makes more sense to have it altogether removed and start fresh rather than engage in a costly remodel that will likely yield only a portion of one's wish list.
Such was the case with a property on Strong Island.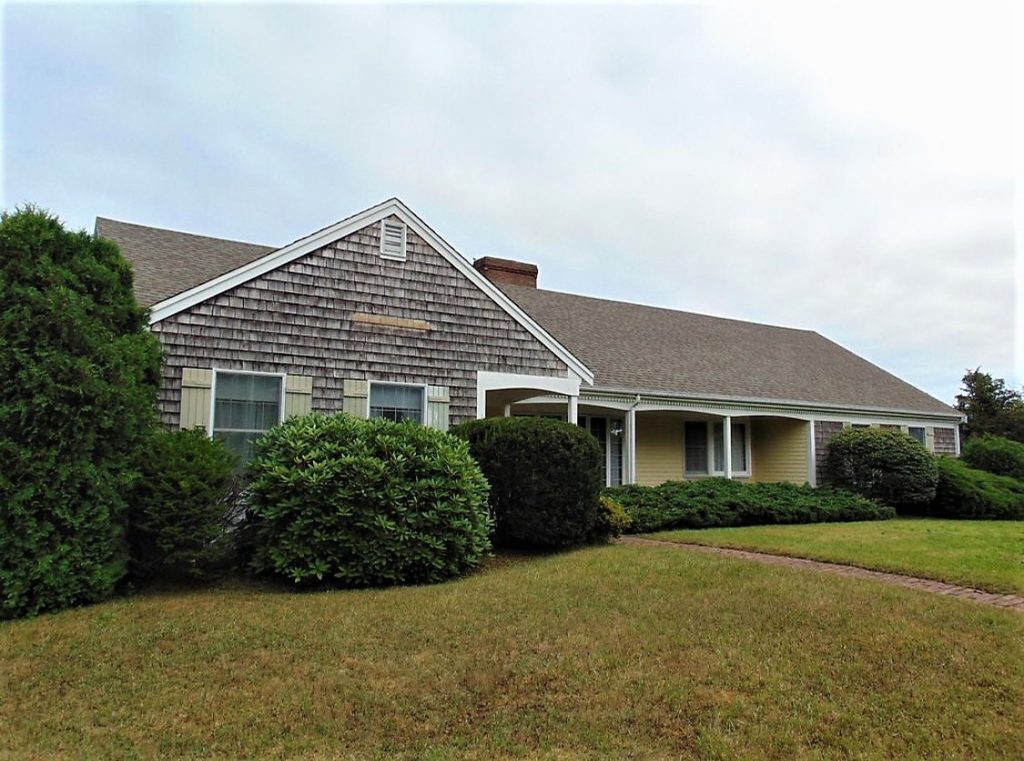 While the location was just what our clients wanted, the existing ranch-style home was small and dated.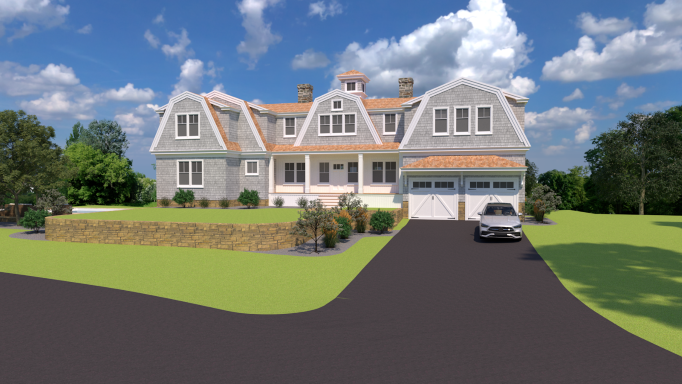 The owners wanted their new home to have classic Shingle-style elements, yet at the same time feel modern and fresh. A second floor, to capture the views, was an absolute must.
The site's proximity to wetlands created relatively strict regulatory issues, which brought in oversight from the conservation commission and zoning boards of appeals. Its proximity to wetlands also meant the new house was restricted to three bedrooms, the same as the existing home. Further challenges were created by the property's location in a flood zone. An elevated flood-proof foundation was added to the design to make it flood-zone compliant.
Our clients, and the various town regulatory agencies, ultimately approved a spacious home with a triple gambrel roof line that gives the classic-with-a-twist silhouette the owners wanted.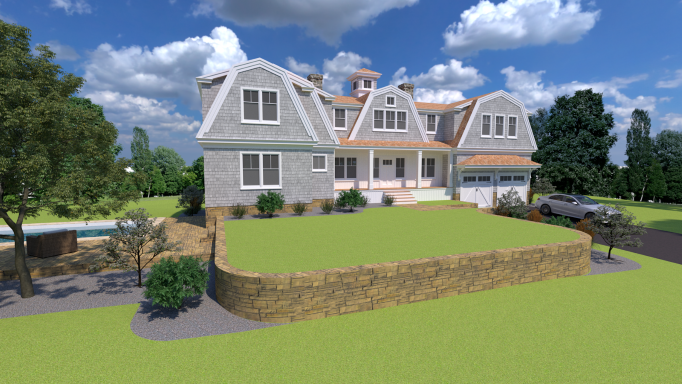 Landscaping elements — the raised yard in the front of the home and a stone veneer along the rear foundation — work to the camouflage the flood-zone compliant foundation.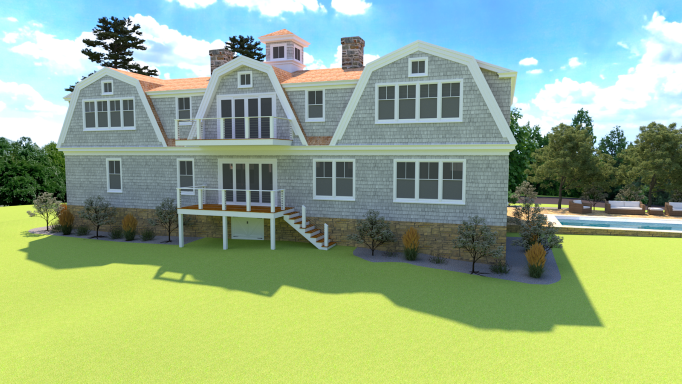 A swimming pool was sited to one side of the home, rather than along the back, to address wetland and flood-zone regulations. Landscaping elements will be added to create a natural "fence" to shield it from view from the road.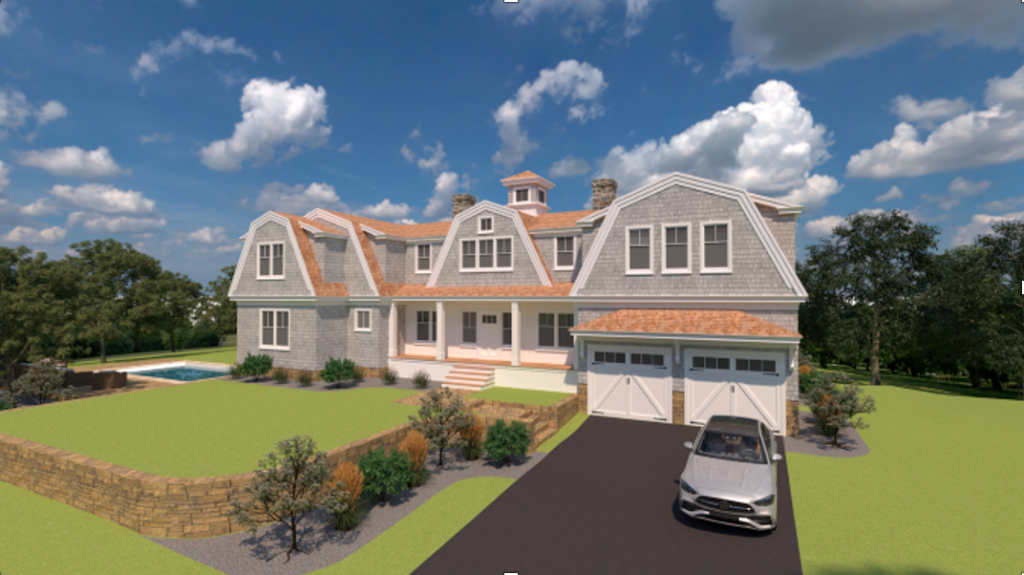 Construction is now under way and the home is, quite literally, beginning to take shape, with the trio of gambrels clearly visible.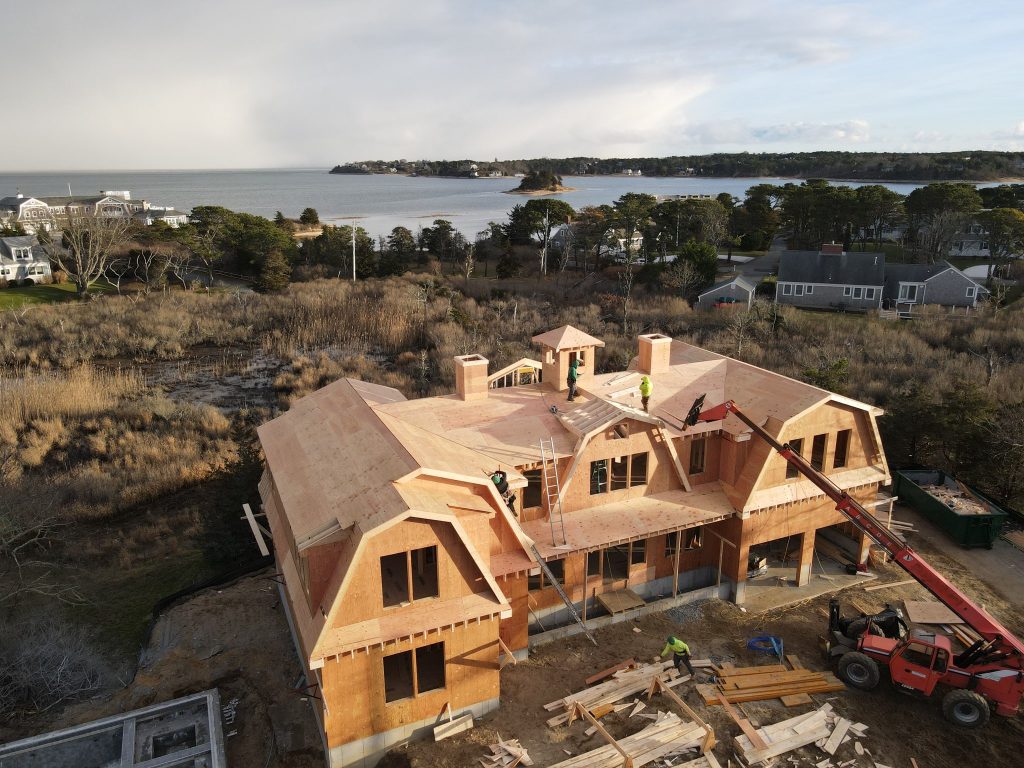 We'll continue posting photos as construction progresses on our Facebook and Instagram pages. Stay tuned!
---
---