Add Privacy, Luxury and Value With a Primary Bath
Home design trends may come and go, but one thing that has remained constant for decades is the importance of kitchens and baths, in both our enjoyment and the value of our homes. With the kitchen now the focal point in many open-floor-plan homes, our expectations for them have changed. We want larger kitchens than our parents did, and they need to feel like they're part of the home, rather a utilitarian space tucked away out of view. But we still expect only one kitchen. Not so with bathrooms.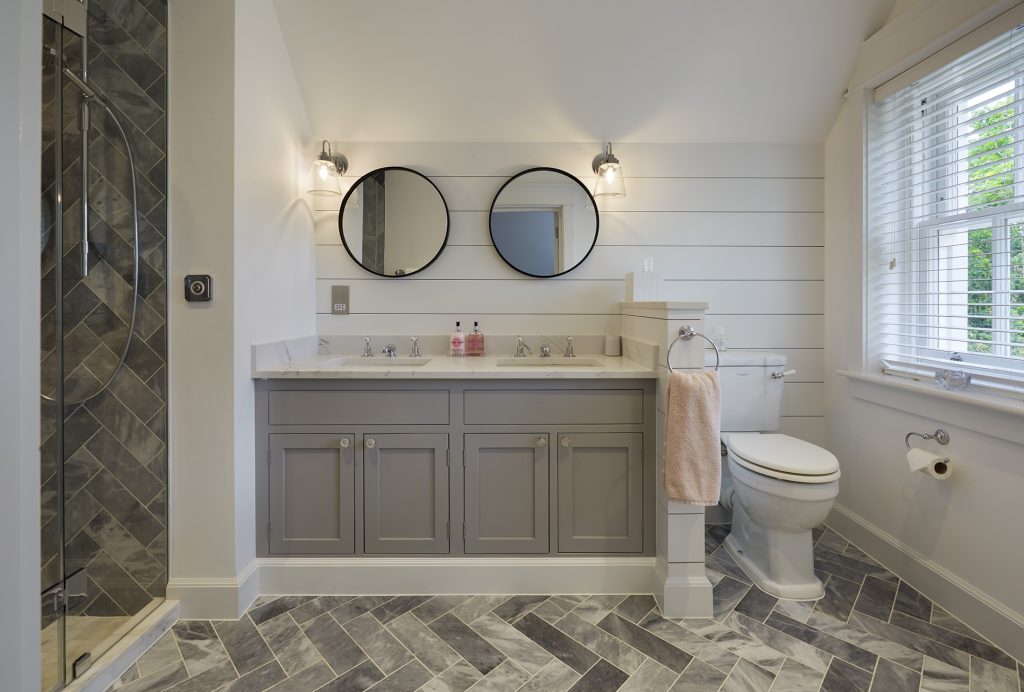 Where our parents' home may have had a single full bath and perhaps a powder room, the idea of a private, full bath attached to Mom and Dad's bedroom was an almost-unheard-of luxury for many boomers and Gen-X-ers. According to an article on Opendoor, that is no longer the case. Homebuyers have come to expect an en suite bath with the primary bedroom. Even in a modest home, adding a full bath can add as much as 5.7% to resale value.
On Cape Cod, where summer visitors are as ubiquitous as flip flops and fried clams, en suite baths are often included with virtually every bedroom, adding privacy and greatly expediting the après-beach dash for the shower.
Creating Space
If your home is older, carving out space to create an en suite bathroom can be challenging, which can often make an addition the most efficient option. With baths typically positioned near the kitchen to make efficient use of plumbing, a small bump-out addition may be all that's needed. Should the new en suite bathroom be intended to accompany a second-floor bedroom, the lower level of the addition could be used to expand the kitchen.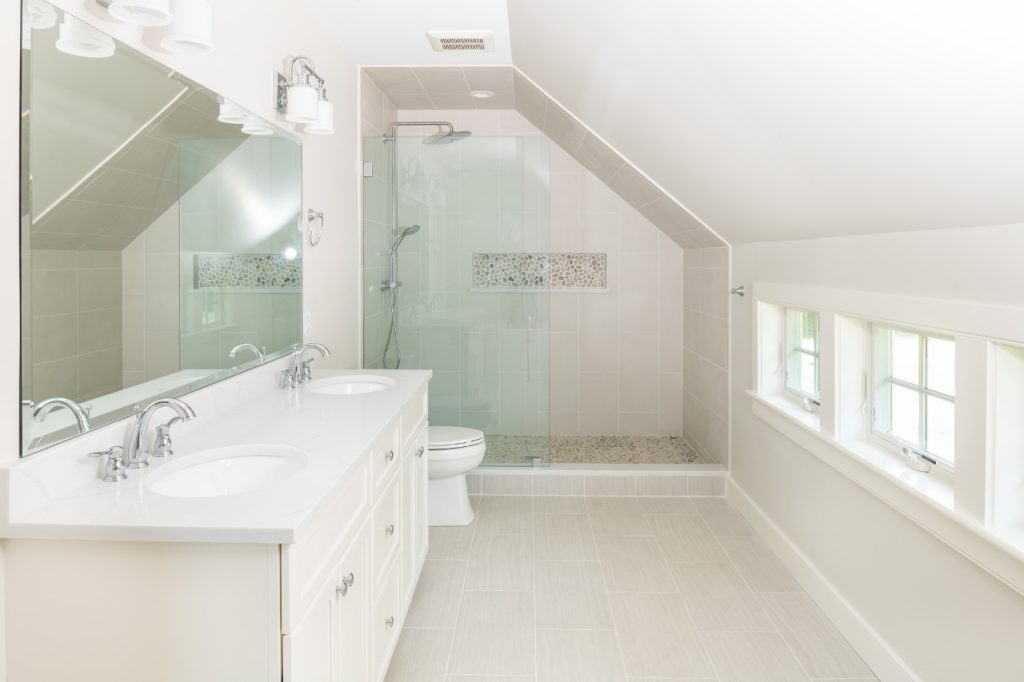 If zoning regulations or budget prohibit adding on to your home, repurposing existing space may be the only option. As architects, finding unexpected ways to maximize usable space is always part of our process. An option for a home with a steeply pitched roof might be to install a full shed dormer, raising the ceiling height and adding livable space. Does your bedroom, or an adjacent one, include a walk-in closet? If so, can you live without it? If the adjacent bedroom is used only by guests, an armoire may suffice. A luxurious full bath can be created with less space than you might think.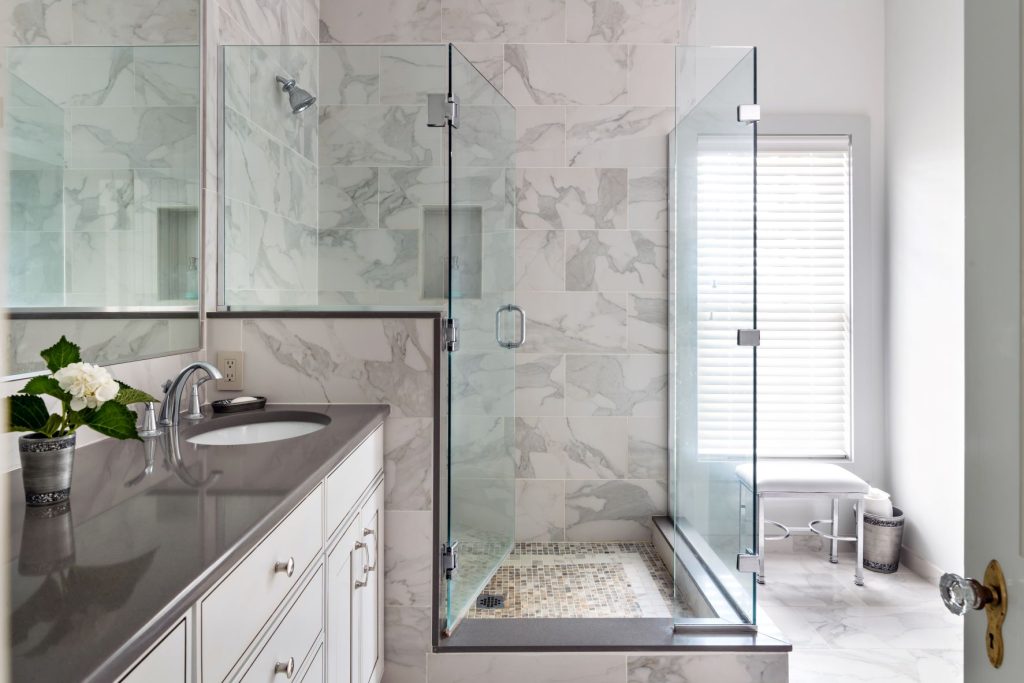 An important thing to keep in mind when deciding where to add a master bath in your Cape house is aging-in-place considerations. Whether you are planning to eventually retire here or have thoughts of selling your home, the high number of retirees who call Cape Cod home make a first-floor primary bedroom suite especially valuable. If your home doesn't have a first-floor bedroom, an addition would be a smart investment. No space or budget to add on? Repurposing a dining room or formal living room that hasn't been used in years may be your best bet.
Must-Have vs. Wish List
The must-haves in a bathroom are fairly well defined: shower, sink, and commode, none of which require an enormous amount of space.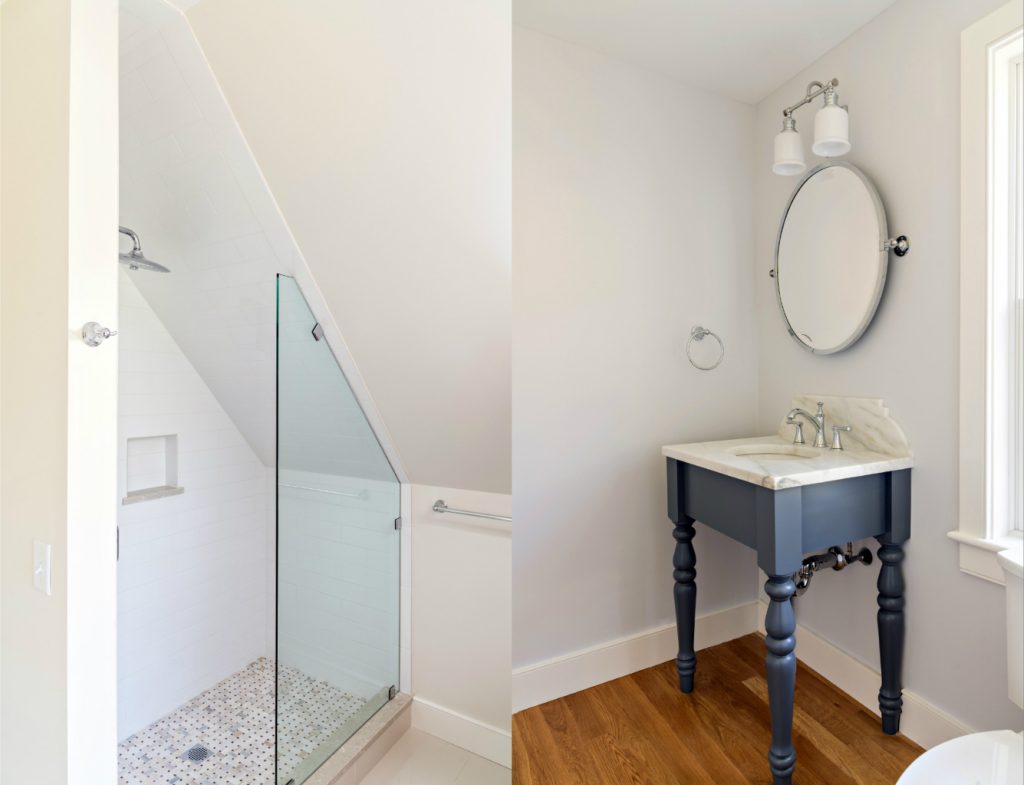 With a primary bathroom, a dual-sink vanity is very nearly a must-have, as is a walk-in shower. Including a tub is a matter of personal preference. For those who enjoy a nice long soak, a separate freestanding tub is a better option than a combination shower/tub, for both creating a sense of luxury and the aforementioned aging-in-place concerns.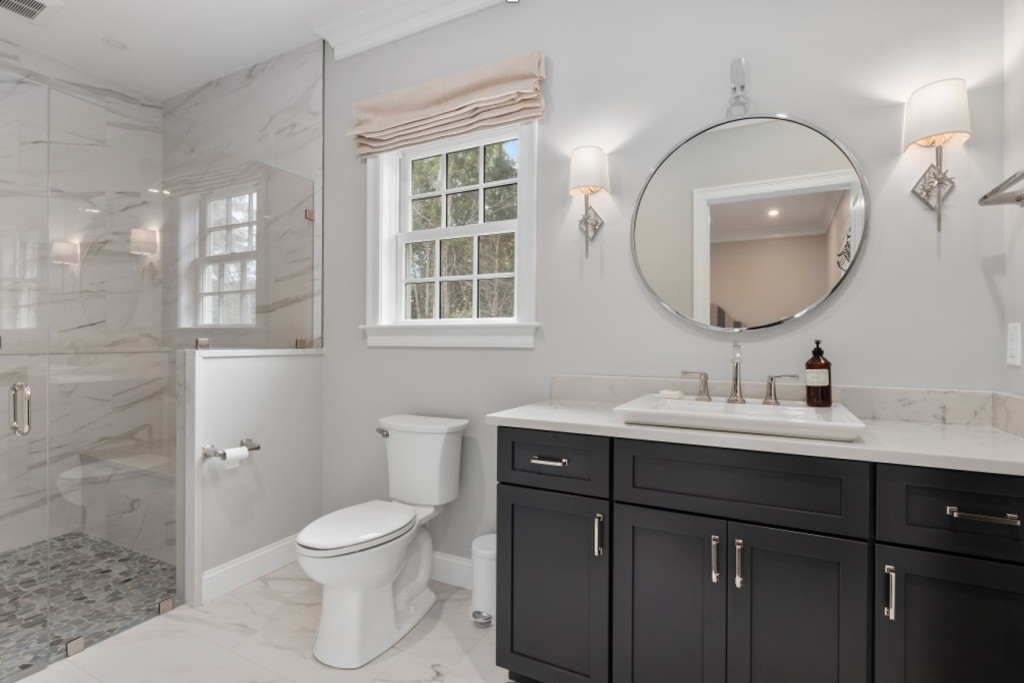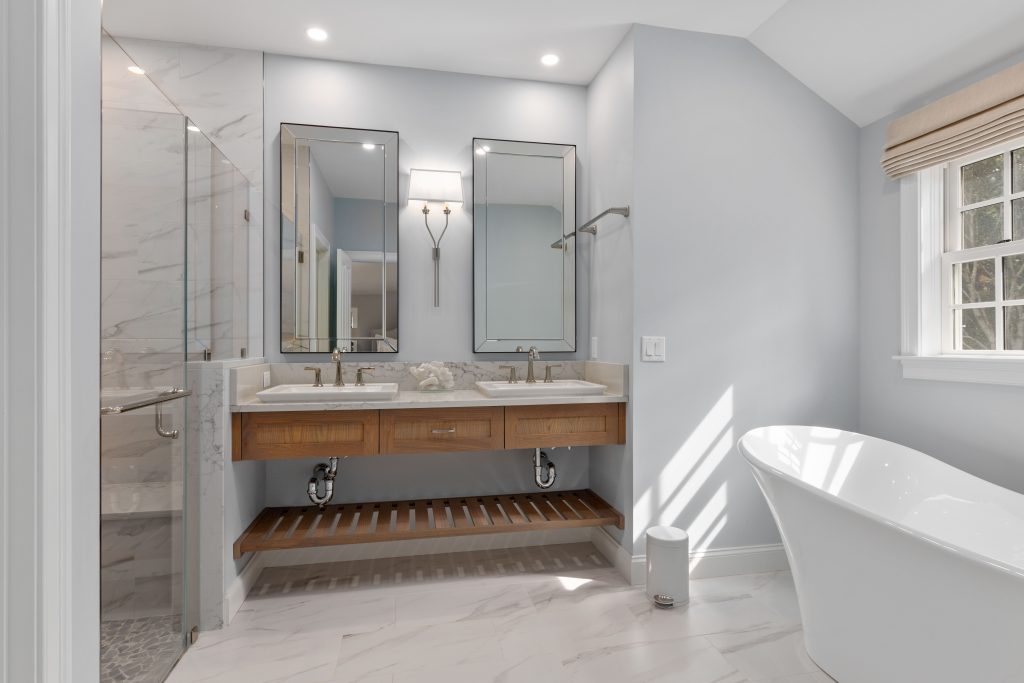 Whether you are just entering the design phase of building a new home or considering a renovation, including an en suite bath with your primary bedroom should be at the top of your list. Because it is a space that guests, or even your family, will rarely see, it can be tempting to skimp on a master bath, but don't underestimate its importance to your daily life, or the resale value of your home.
---
---