Landscaping to Complement a Home
Why, one might ask, is a Cape Cod architecture firm writing about landscaping? Good question, and we'll tell you why: because your home's design can either be greatly enhanced or severely diminished by its landscape design.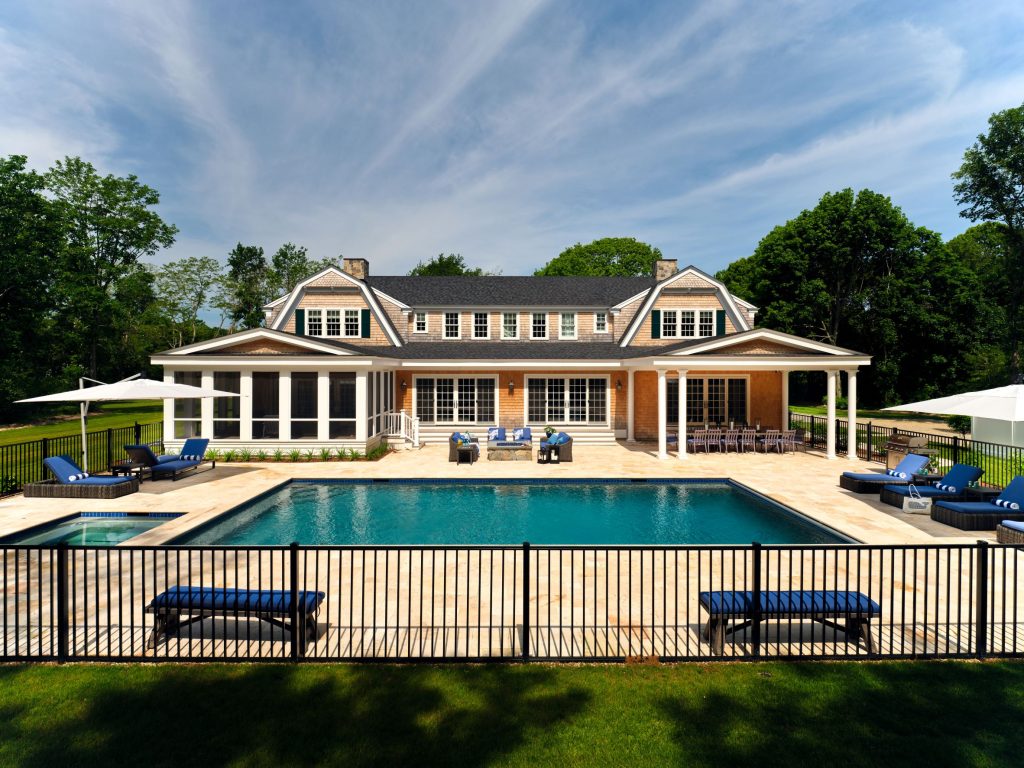 If you are considering building a new home, or a large-scale renovation, it might be tempting to take a wait-and-see approach: wait until your home is finished and then decide on its landscaping.
We would argue against that for several reasons.
An aspect of landscaping that is easy to overlook, one that is especially important to consider before the design phase has started, is the need for any mitigation that may be required with a lot in an environmentally sensitive area. On Cape Cod, with so many lots that are on the water or adjacent to wetlands or conservation areas, going before a town's conservation commission if the first step of the design phase. Showing up with landscaping plans that address any issues in hand can greatly speed up the approval process. When your architect and landscape architect work together on this, questions can be answered before they are even asked by the commission.
Regardless of whether or not conservation or historic restrictions need to be addressed, when your Cape Cod architect can work with your landscape designer right from the beginning of the design phase – or nearly so – the end result will be a more cohesive look overall, as though the home and the landscape were created as part of a single, unified vision…because they were.
This is especially true if your landscape design will incorporate a significant amount of stonework or "hardscaping."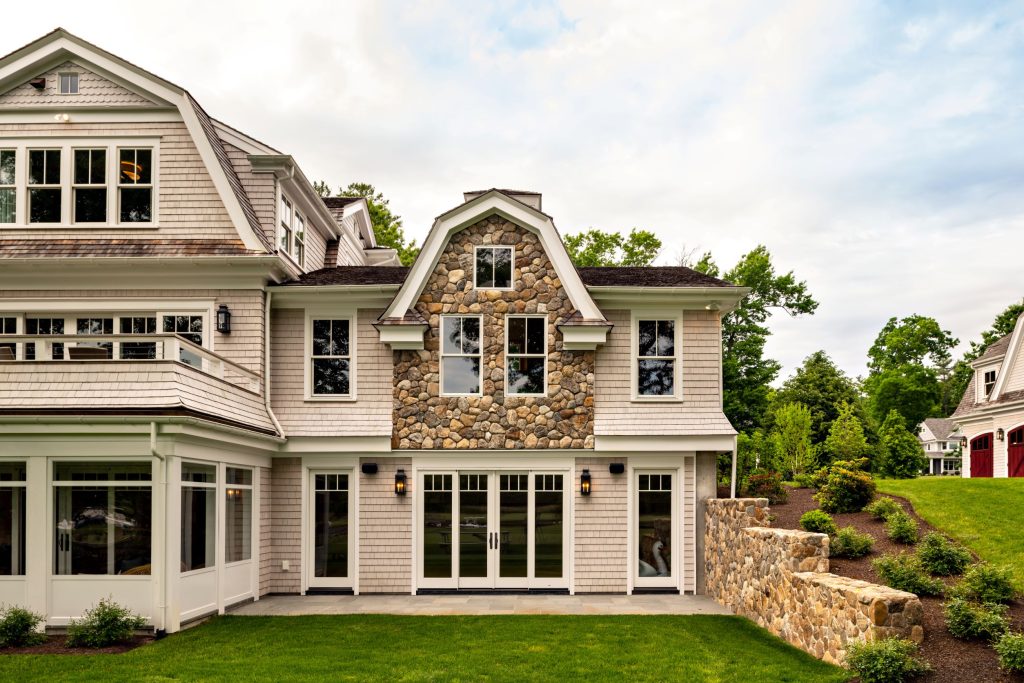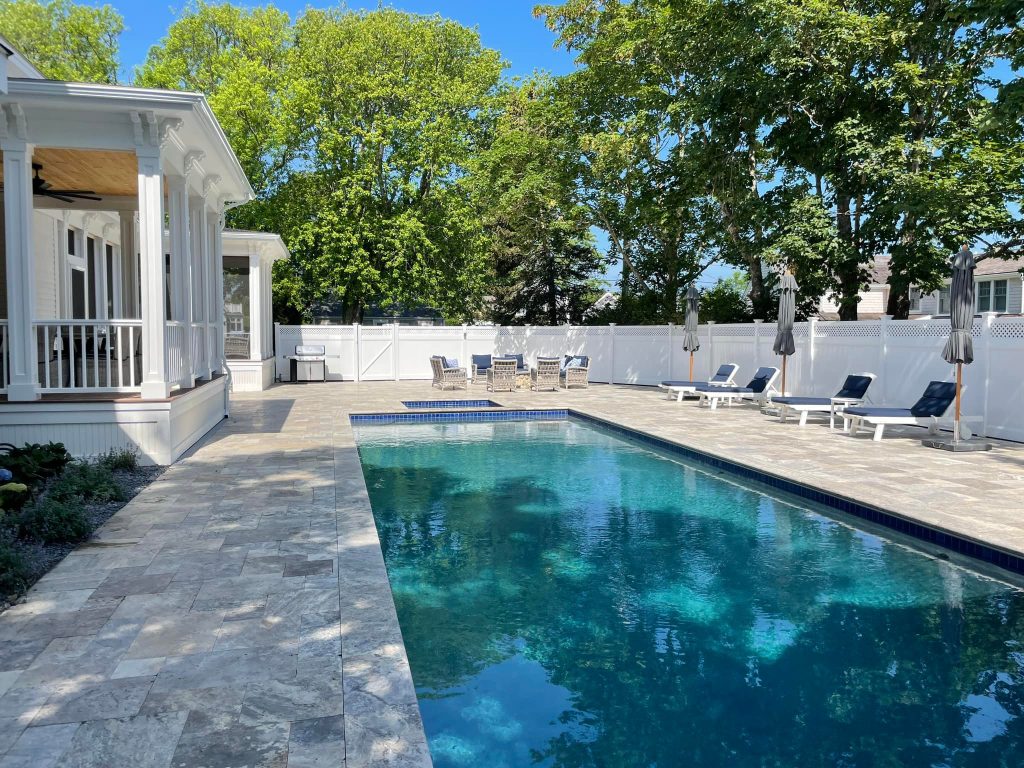 Hardscaping is also an important consideration with walkways. Thoughtfully positioned walkways and, to some degree, plantings, work to guide guests to entries. Walkways and terraces can help define exterior spaces within your landscape, creating a sense of "outdoor rooms," as well.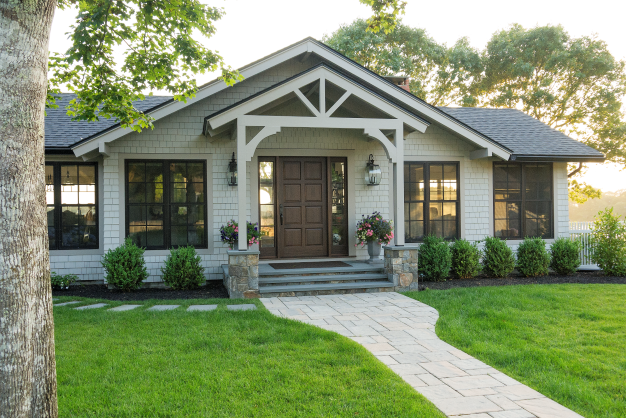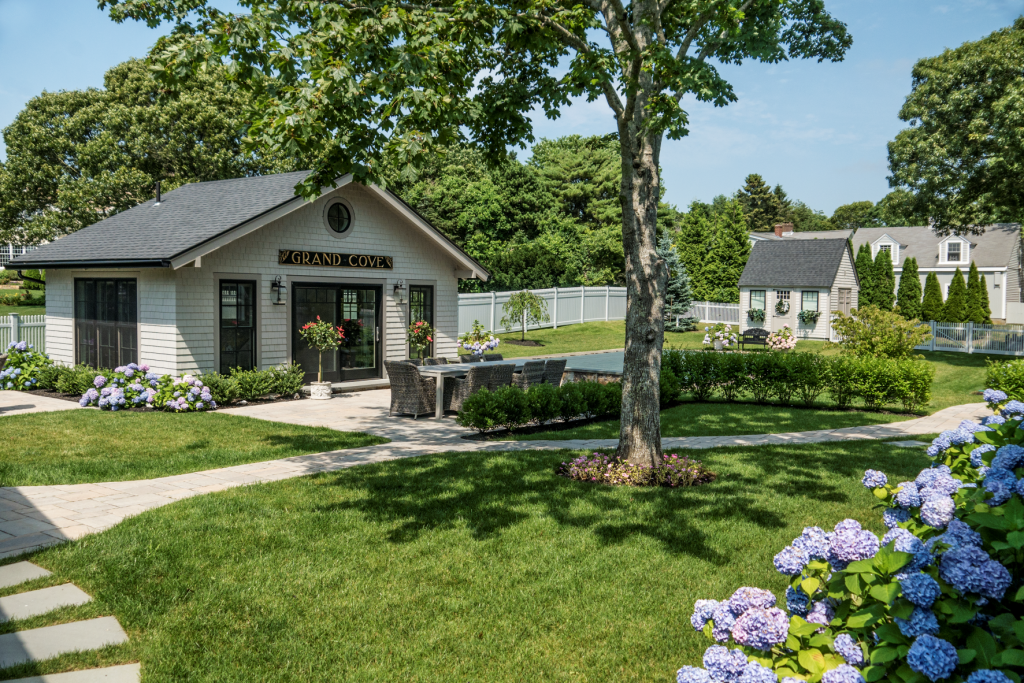 Lastly, but by no means least, don't underestimate the importance of the plantings you and your landscaper choose, and the lighting that you and your landscaper and architect select.
While we may all love hydrangeas and Cape Cod roses, they only bloom for a short time, and typically it's at the same time. The key to crafting a landscape that has visual interest from the time the forsythia bloom until the very last dahlia has disappeared is opting for plants with staggered blooming seasons, so that there is color in your gardens throughout the growing season. Take things a step further by adding a few evergreen plants, such as rhododendron and arborvitae, for added appeal all year long.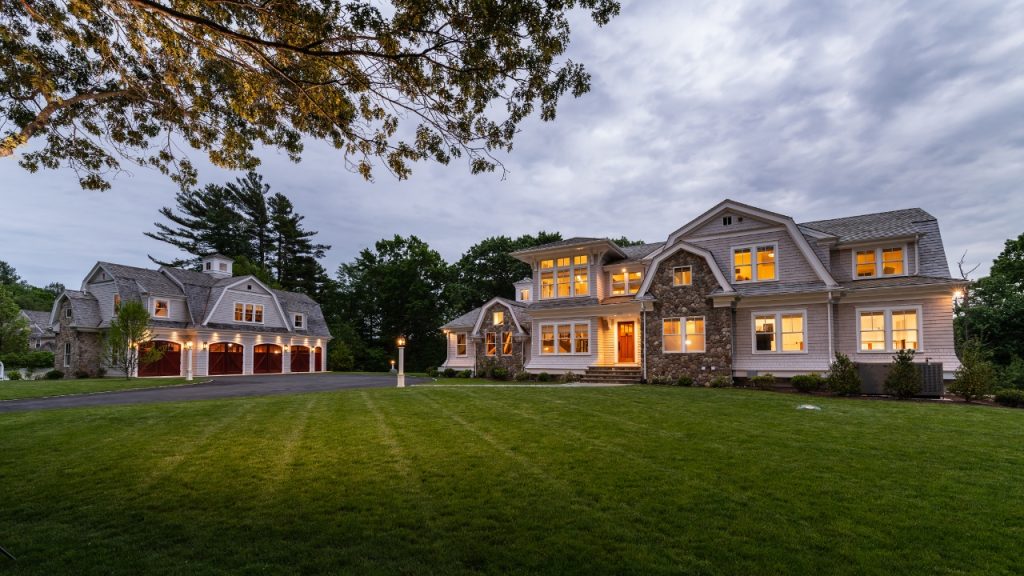 Your landscape lighting will likely be a mix of fixtures that are on your home as well as around it. When your architect and landscape designer work together on the exterior lighting plan, not only will the look feel unified, but it will avoid both dark areas and overly bright "hot spots."
Creating a beautiful home, both inside and out, is truly a team effort. When you trust yours to a team of experienced professionals, the final result will be a home that is not only stunning, but also a welcoming haven for your family and friends.
Please contact us with any questions or to arrange a design consultation.
---
---