New England Architecture Through the Centuries
With Plymouth a prominent town in Massachusetts, those of us who live in the commonwealth – and perhaps throughout New England – like to think "our" settlement was the first settlement in what is now the United States. It wasn't. The first English settlement was at Jamestown, established in 1607, 13 years before the Pilgrims sailed to Provincetown and then Plymouth on the Mayflower in 1620.
The original settlement in North America by nonindigenous people was actually founded by the Spanish in St. Augustine, Florida, in 1565.
But we're talking about New England architecture, so for the purposes of this story, we are going to keep our focus on English settlements.
While the European style of architecture in the 17th century ranged from ornate castle-like properties to humble homes, most were of "wattle and daub" construction: latticework that was then covered with a wet mixture of clay, soil, sand, or straw.
The earliest New England settlers left their native land to do things their way, and they immediately broke with that tradition by building homes of timber, in part because of the abundance of the material. These early homes were bare of ornamentation, as the settlers' Puritan beliefs dictated, and had steeply pitched roofs that would shed the heavy snow. A center chimney, which allowed efficient heating of an entire home, and a symmetrical appearance were characteristics of the earliest New England architecture.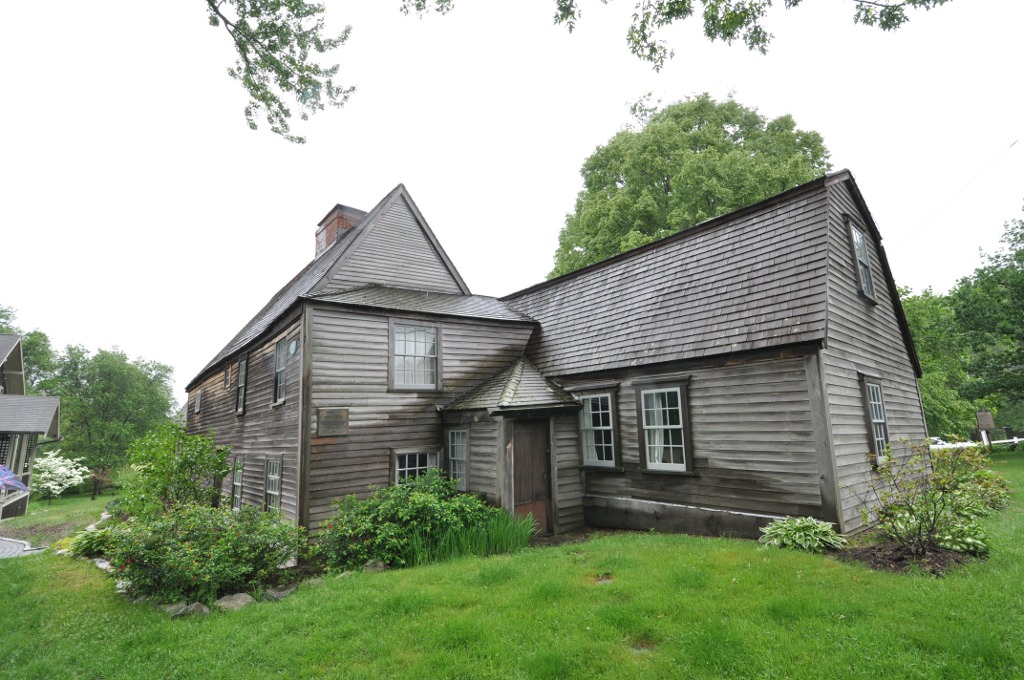 What is believed to be the oldest existing timber-frame home in New England is the Fairbanks House in Dedham, Massachusetts. Like many older homes in our region, it has been added onto since it was originally built in roughly 1640, but it you look at the front portion of the home, the oldest part, you can see the distinctive center chimney and symmetrical window placement of the clapboard home.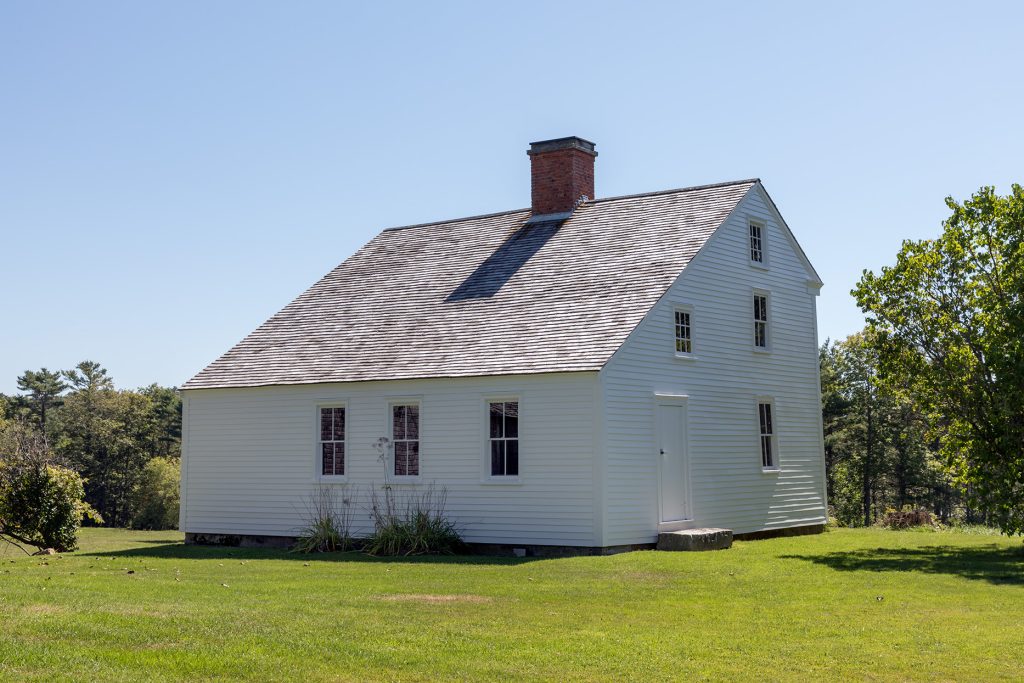 This simple, workhorse style of home was, by far, the predominant style of New England architecture throughout the 17th and 18th centuries.
As the United States of America came into its own, quite literally, late in the 18th century, men of wealth began constructing more ornate homes, with the earliest American-born architects – William Strickland, Thomas U. Walter, Benjamin Latrobe, etc. – drawing inspiration from European-style homes, particularly Roman and Greek.
Throughout the 19th century, Greek Revival homes became the prevalent style in New England.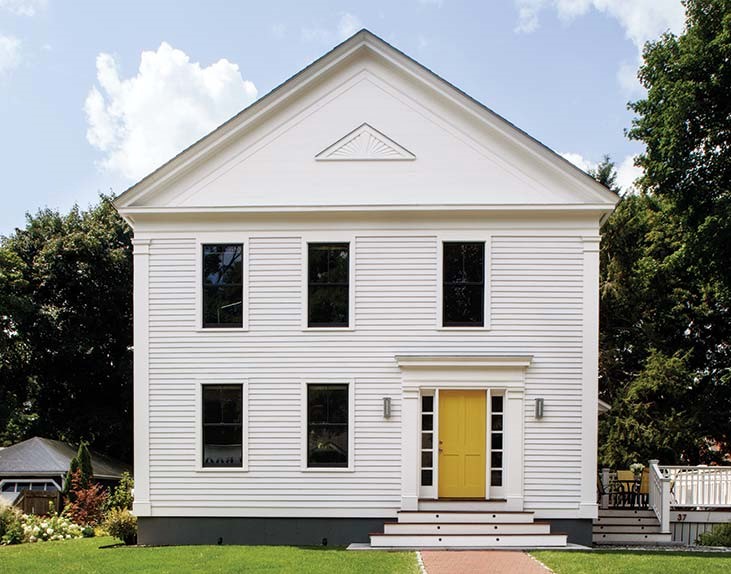 Large or small, fairly simple or dramatically ornate, Greek Revival homes shared certain "new" characteristics – new to the United States; not so new in Europe – yet retained the strong sense of symmetry and clapboard siding of their utilitarian predecessors. It became the go-to style not just for homes, but also for public buildings such as banks and libraries.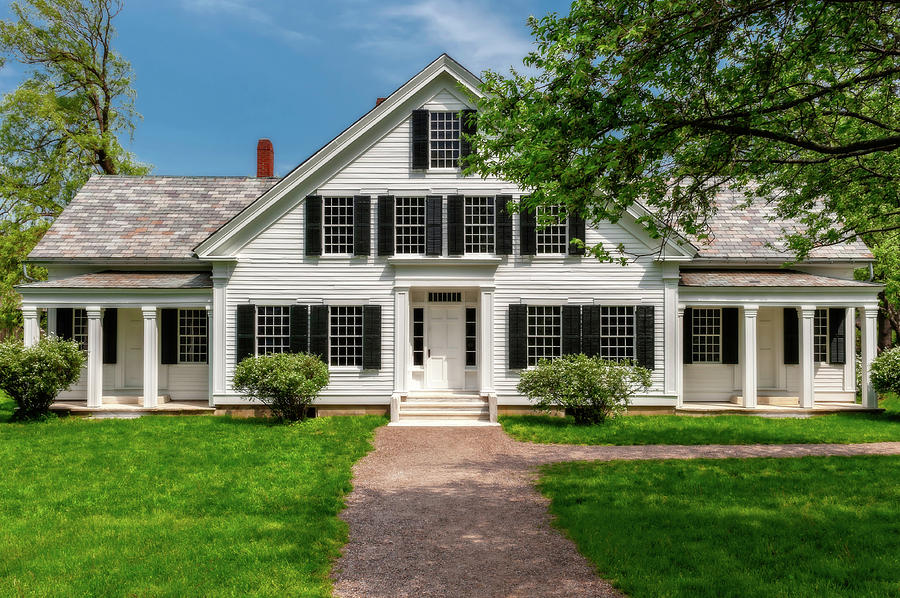 In the late 1800s, as the U.S. matured and private fortunes were earned, architectural tastes did a one-eighty, turning from Puritanical simplicity to a more-is-more philosophy. With the Victorian era came Queen Anne style architecture, Shingle-style and Colonial Revival.
Newport, Rhode Island, long a seaside resort with modest homes, became the destination of choice for families of means who began to build cottages along its shores. Architectural "one-upping" led to the construction of elaborate castles, yet they were still referred to as "cottages."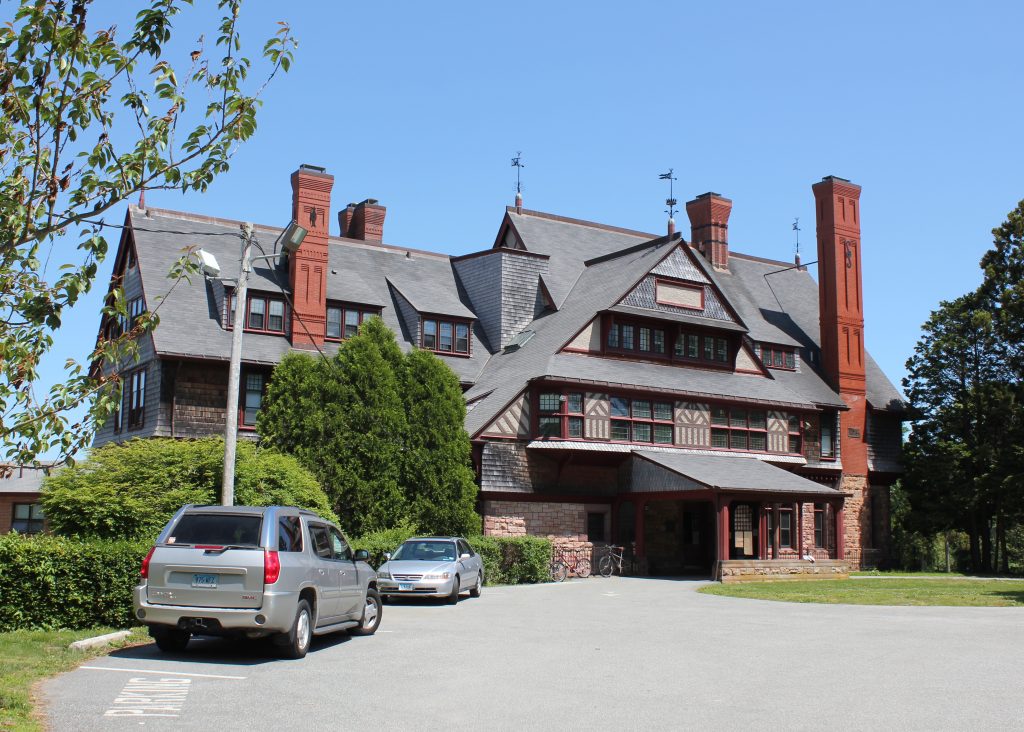 It was also in the late 1800s that Cape Cod established itself as a summer destination for wealthy families. Originally a summer getaway for Methodists, who came for revivals and slept in tents or built small homes, such as the gingerbread homes in Oak Bluffs and the lesser-known cluster just off Willow Street in Yarmouth Port, the introduction of the Old Colony Railroad made travel easier and drew a larger crowd.
And this crowd needed homes.
While the well-to-do who chose the Cape over Newport for their summer homes may have been nearly as wealthy as their neighbors in Rhode Island, they opted for a simpler style of architecture, most often referred to as Shingle-style.
And that's where ERT Architects comes in.
Many of the homes we design include classic elements found in Shingle-style architecture, not least of which is the shingle siding from which it draws its name. Where Queen Anne style is all about adornment, Shingle-style homes can be quite grand in size, but draw design inspiration from the simpler homes of our country's earlier days. It is a look that is both new and classic, a more restrained take on "more is more."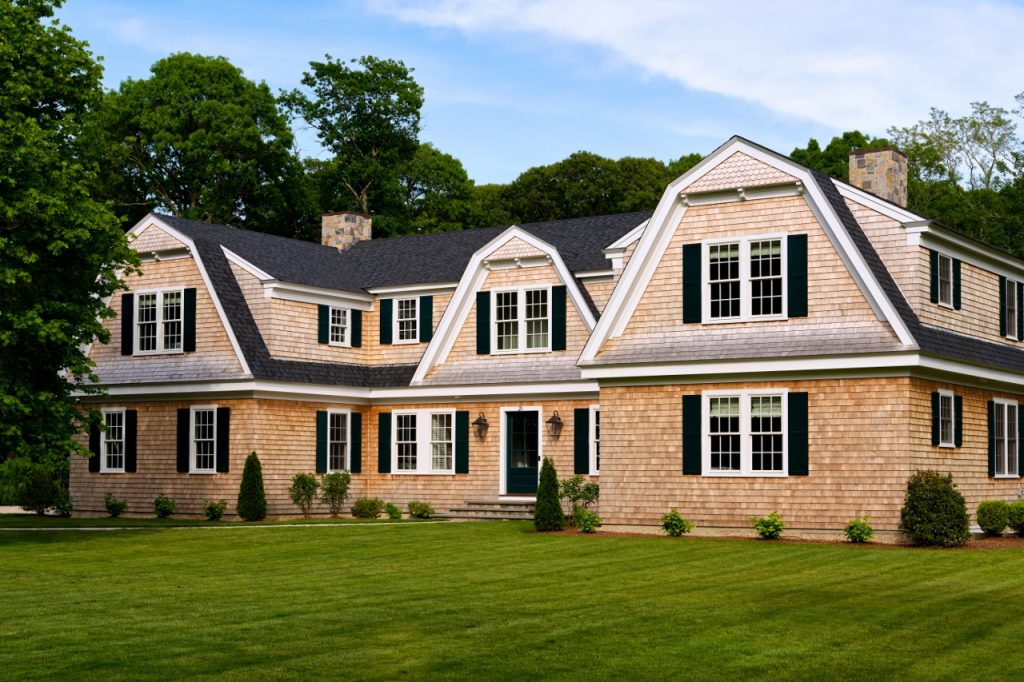 A triple gambrel roof line, with the center gambrel smaller in proportion and nestled within the larger outer gambrels, is an updated take on a time-honored silhouette.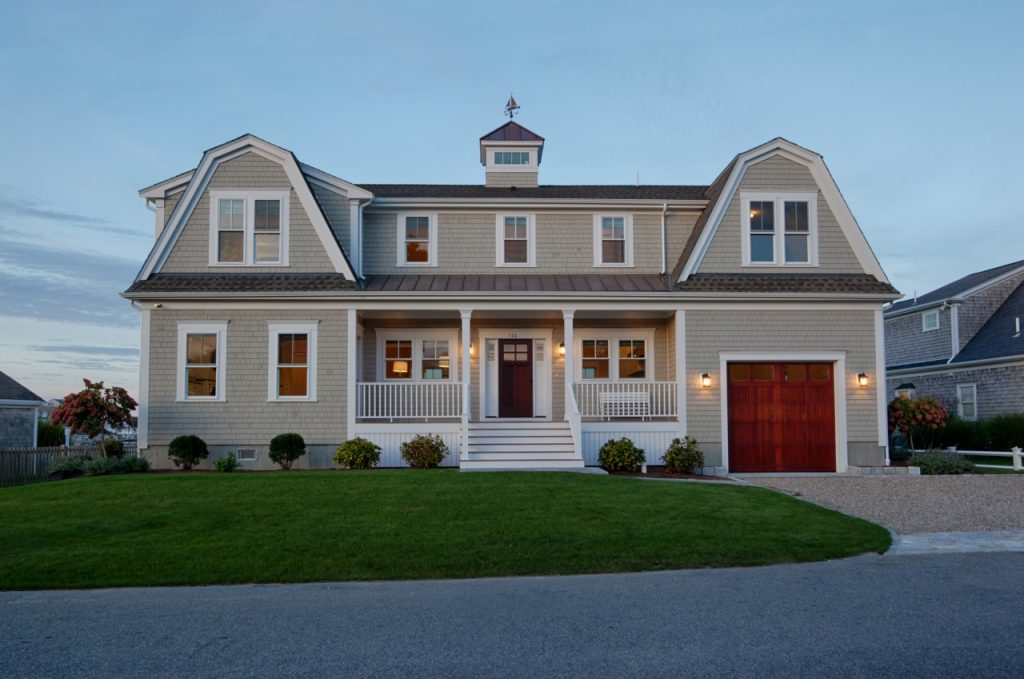 With a gambrel bookending either side, and a cupola at its center, this new ERTA-designed home has the distinctive symmetry of a historic New England home.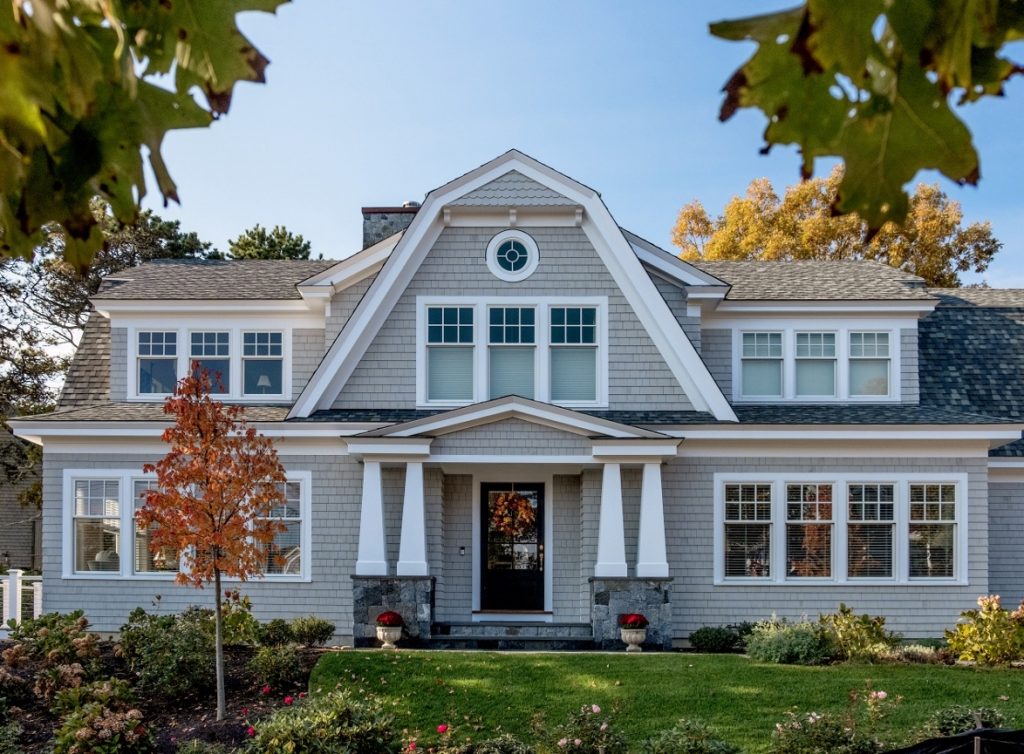 Another gambrel roofline, but this time, we've done just the one at the home's center. Shed dormers on either side, and the window placement, all work to draw the eye toward the distinguishing feature.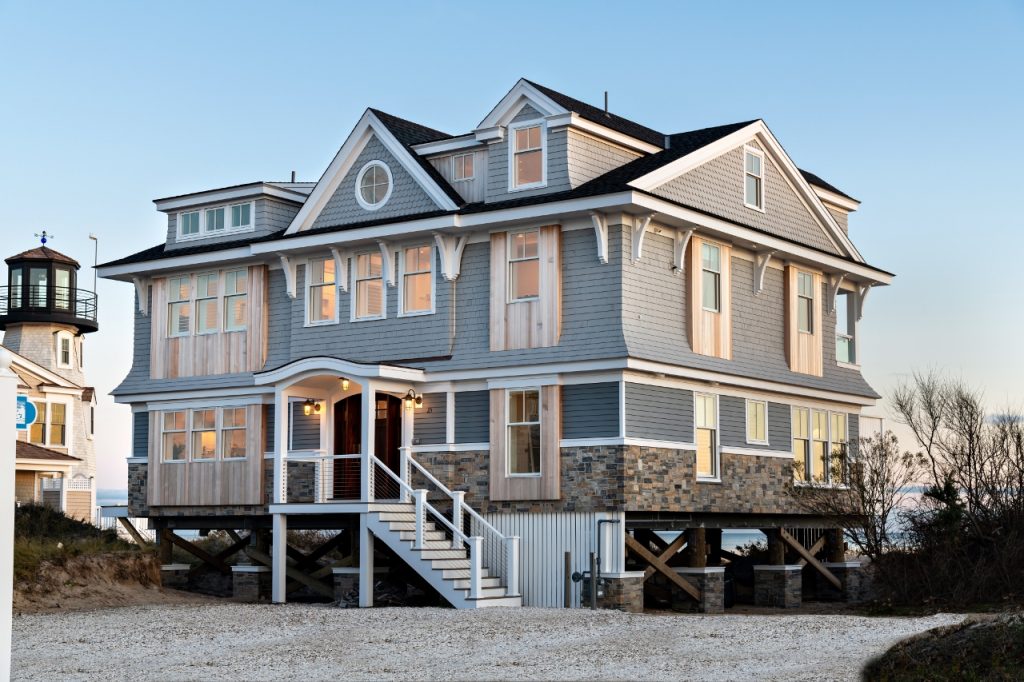 With this majestic home, a series of peaks and dormers add height and lend a sense of presence without letting the home feel like it's towering over its neighbors.
Because Plymouth was one of the earliest English settlements in the New World, the story of New England architecture is, in many ways, the story of America's architecture, and we consider it an honor to play a small role in continuing the fine tradition.
---
---