Getting to Yes…In Home Design Decisions
April 30th, 1993: That's the day the internet was made available to the public and the world as we knew it changed. It was also the day that the way in which we make decisions about how we want our homes to look began to shift. Prior to the World Wide Web being introduced, we got ideas on home design and décor by turning the pages of glossy magazines. You remember those, right?
Now we turn to Google for our #DesignInspo (yes, there's even a hashtag for it). Search "home design" and our good friends at Google will present you with more than four billion websites, each of which they have deemed relevant to your wants and needs (algorithms know way too much).
When you're getting ready to build or renovate a home, having four billion websites showing you what to do will likely feel like information overload. Here are some suggestions for cutting through the #DesignInspo clutter and making actual design decisions: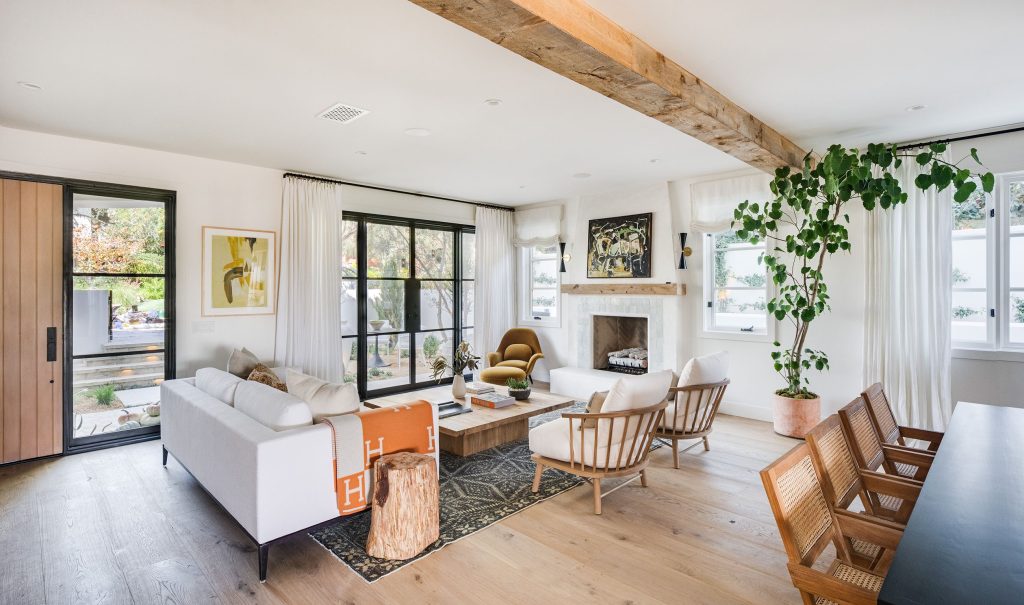 Ferret Out "Curated Content"
"Curated content" is another trendy, web-induced phrase, but this one does have merit. Rather than searching for "home design," try searching for something like "the best home design websites." In order to stay relevant, well-established glossy shelter magazines and lifestyle websites show off their own of-the-moment design chops by staying on top of every other trendy home-related website. They've done the tedious searching for you by cutting through the chafe and presenting you with a carefully curated list of websites worth your while.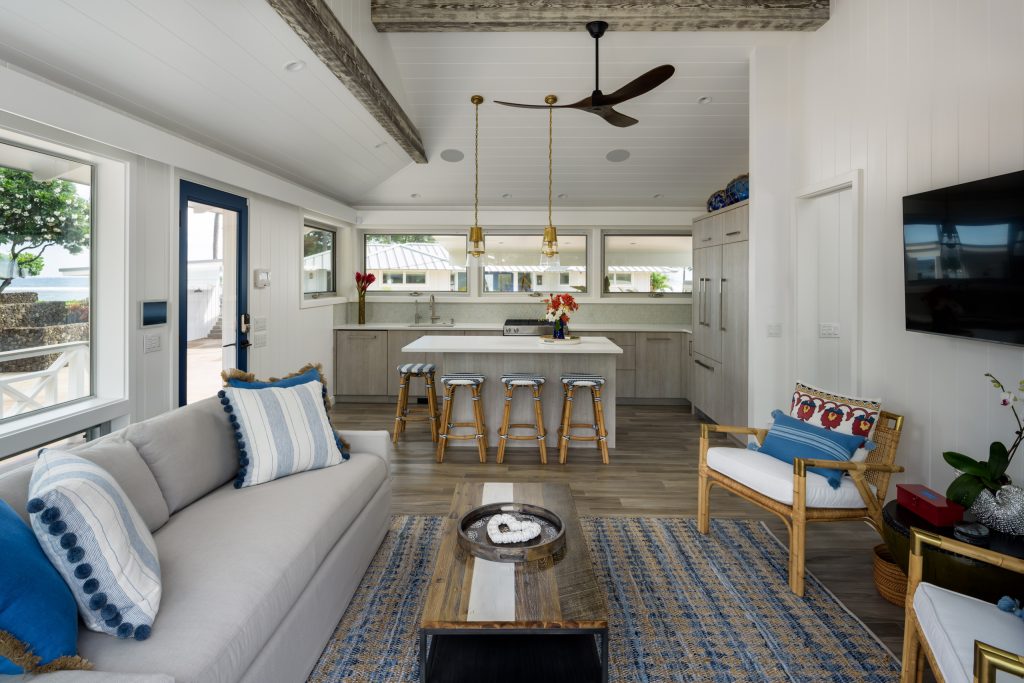 Tearing Out Pages the Digital Way
There was a time when those aforementioned glossy magazines were artfully arrayed on every cocktail table. If one was getting ready to build a home or considering a home improvement project, they turned to their magazines and removed pages with photos of spaces they liked. Those pages were then stored in a manila folder for later review with their architect or designer.
This concept still very much exists, but it's gone digital.
The two biggies for finding and saving photos of homes and spaces that inspire you are Houzz and Pinterest. Both allow you to search for photos and then save them; to Boards on Pinterest and to Ideabooks on Houzz. With billions of photos on each, these sites are almost too much of good thing. The key to using them productively, to winnowing down those billions of images to a few dozen that actually speak to you, is in how your phrase your search terms.
Rather than searching for "living room," try "coastal living room with light hardwood flooring." The tagging – the words used to describe the images – that goes on on the back end of sites is incredibly detailed. Try adding words that describe things you like to a general room search; beadboard, shiplap, subway tile, gray kitchen cabinets, slipper tub, home office with built-ins, etc., are just a few the descriptive words you can add to your search. It is literally limitless.
As you save photos, keep in mind that those spaces were carefully styled by a professional and then photographed by another pro who captured what was staged to be a perfect moment in time. The space is real. The props and perfection? Not so much. Your goal is to get inspired, not feel inadequate!
Before your initial consultation with your Cape Cod architect, builder or interior designer, organize your saved photos. Ditch those you don't love and reorder those you do love into a cohesive arrangement and you'll be certain to have a great first meeting.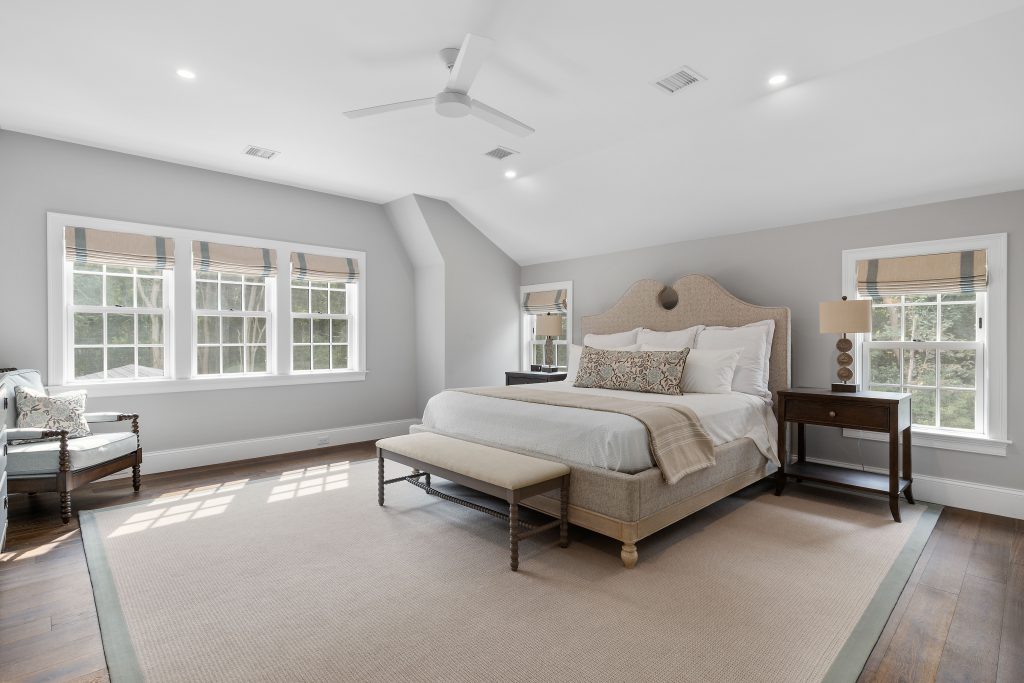 Real Life Design Inspo
All the pretty pictures in the world are no substitute for real life. As you begin to consider building or renovating, take the time to really understand what it is about certain design styles and spaces you love. If there is a room in your home you're particularly fond of, have a seat and carefully look around. What is it that you love about this particular space; the palette, its lines and architectural details, a lack of clutter, layers of texture?
If you have a friend whose home you love, see if they will indulge you and let you sit quietly in a room you admire and really soak in the details. Take notes and, with their permission, snap a few photos.
On a broader scale, you and your family might consider a road trip with an architectural angle. Make a day out of traveling to towns that are known for their beautiful homes. On Cape Cod, Route 6A is a great place to start, as are Chatham and Osterville. Newport, RI is world-renowned for its architecture, and Main Street in nearby Hingham has been dubbed one of the prettiest streets in America because of its homes.
Rather than drive by quickly thinking "What a big, beautiful home," try taking it slow – or taking a walk – and looking at the details of the homes that strike you. A home doesn't need to be massive to be rich in architectural details. Is there a particular roofline you're drawn to, or window or siding style? Do you find that homes with farmer's porches look more welcoming, or that those with ornamental woodwork feel more finished?
Again, take notes. Depending on the neighborhood, photos taken from a distance might be okay. Be discreet!
Use our suggestions to fine tune your search for design perfection, and you'll find yourself making decisions with ease as you begin your project, and absolutely loving it when it's done.
Please let us know if we can be of assistance or answer any questions.
---